BMO Mortgage Rate Cut Prompts Concern From Joe Oliver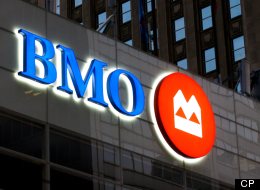 TORONTO — Finance Minister Joe Oliver says he will keep a close eye on the Canadian housing market after the Bank of Montreal pulled back a key mortgage rate to levels that had left his predecessor feeling uneasy.
"Our government has taken action in the past to reduce consumer indebtedness and the government's exposure to the housing market,'' Oliver said in an emailed statement on Thursday.
"I will continue to monitor the market closely.''
Bank of Montreal moved late Wednesday to lower its five-year fixed-rate mortgage to 2.99 per cent, down from 3.49 per cent.
It's the first big bank to lower the key rate beneath three per cent, a level that caused then-finance minister Jim Flaherty to publicly chide BMO in March 2013, saying that he disapproved of the rate and discouraged other big banks from following its lead.
At the time Flaherty said he believed in ``responsible lending,'' and that he was concerned such low rates would work against his attempts to slow the momentum in the housing market.
One of his officials also contacted Manulife last year when it announced its own similar cut. A day later Manulife reversed its decision.
Flaherty stepped down as finance minister last week to return to the private sector.
BMO spokesman Paul Deegan downplayed the timing of the rate cut and Flaherty's departure.
"This rate change is driven solely by the fact that bond yields have fallen and we are in what has traditionally been the busiest season for buying a home,'' he said.
Other Canadian banks have also recently cut their rates — TD Bank reduced its four-year fixed-rate mortgage to 2.97 per cent earlier this month, while Scotiabank lowered its rates across the board while issuing a four-year special rate at 2.94 per cent.